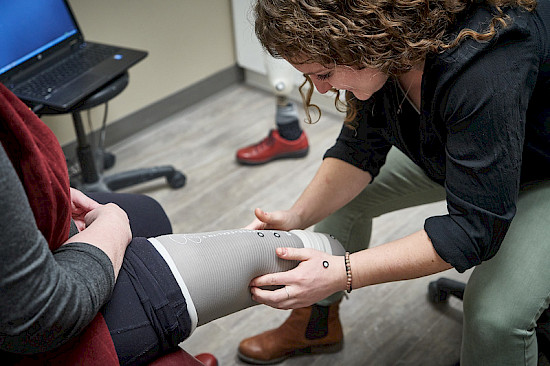 Sep 23 2019
Phantom Limb Pain – You are not alone
Phantom limb pain, after an amputation, is a common side effect. If you experience this, you are not alone. Approximately 70% of amputees encounter phantom limb pain in the first six months of their amputation, although it can begin at anytime. It is most commonly found with arm and leg amputations but can appear with any amputation.
Phantom limb pain, the ongoing painful sensations, can be felt differently for everyone and can include cramps, shooting pains or pins and nee...
read more
Aug 25 2019
A Team to Help You on Your Journey
There can be several different reasons for an amputation to happen to an individual. They vary from an accident and emergency surgery to a planned surgery because of poor blood circulation, diabetes or cancer.
You might be left with several questions when you get the news that you have had to have an emergency amputation or that you need to prepare for an amputation. Here we will explore the team around you and what role they will p...
read more