Prosthetics
The loss of any part of your body affects how you move through life. We have Winnipeg's largest and most experienced team of Certified Prosthetists and Registered Technicians who are committed to work closely with you to help you reach your prosthetic goals.  Whether your goal is to restore the mobility you had before amputation, regain function or independence the combination of our experience, access to the latest technologies and the use of state-of-the-art components allows us to design custom solutions specifically for you.
Our team will be by your side to help you feel prepared every step of the way through the treatment process.  We specialize in working with all ages of amputees from infants to elderly and everyone in between, with any level of amputation including but not limited to: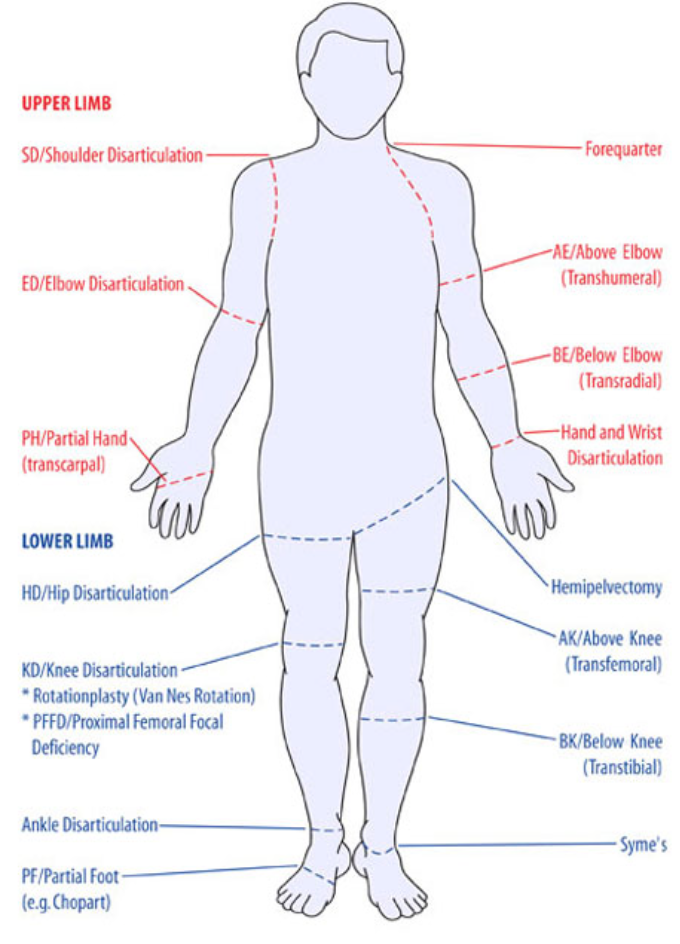 Once we get to know you and do a thorough assessment we work together with you to create solutions to help you achieve your goals.  The treatment that we provide to our patients includes continued care from the first day we meet with you which can then span a lifetime.  The use of outcome measures helps us track your progress over time and helps us quantify the progress you are making.
Typical treatment process includes:
Pre-prosthetic counseling
Initial Evaluation/Casting
Diagnostic / Initial Prosthesis
Trial Period
Definitive Prosthesis
Follow-ups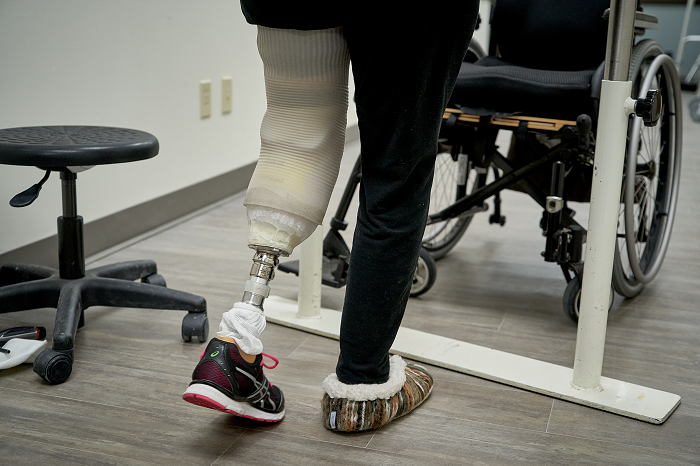 Pre - Prosthetic Counseling.
Our Prosthetists and our Peer Support Specialist are available to speak with new amputees or those preparing for a future amputation. This appointment can be arranged in our clinic or in the hospital post-surgery; and comes with no obligation. It is essential that you are comfortable with the Prosthetist and clinic that you choose as we will be working very closely with you for a long period of time.  At this appointment we discuss anything youíd like to ask us about. Typically we talk about the process involved or possible treatment plans. We highly encourage those who have just experienced or are about to experience an amputation to talk with our Peer Support Specialist. Talking to someone who has gone through and is living with an amputation will help you prepare for your next step. Together we can also refer you to other health care professionals or information sources.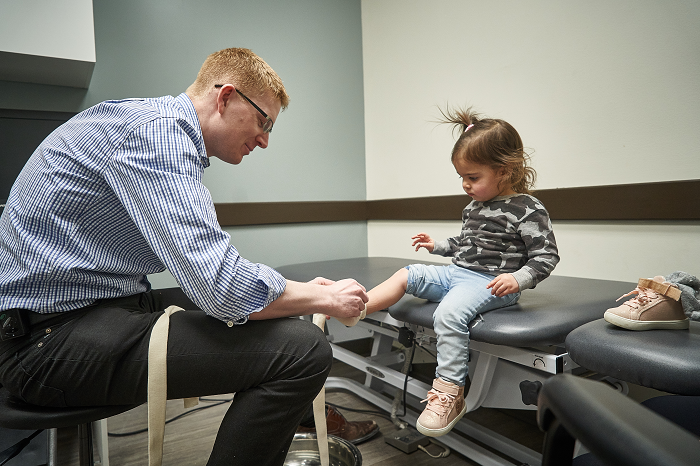 Initial Evaluation / Casting.
At a rehab facility or at our clinic you will meet with a Prosthetist who will perform a physical assessment and gather information to help determine appropriate treatment options.  Together you will discuss the options available and come up with a plan to start you in the process of reaching your goals. It may be helpful to have a family member or friend with you to help in asking/answering questions. If it is determined that your residual limb is ready a plaster mold may be taken of your residual limb to fabricate a custom prosthetic socket.  If not a compression garment (shrinker sock) will be delivered at this time and a casting appointment made. Outcome measures will be taken at this time to provide us with a baseline of where your abilities lie at this time.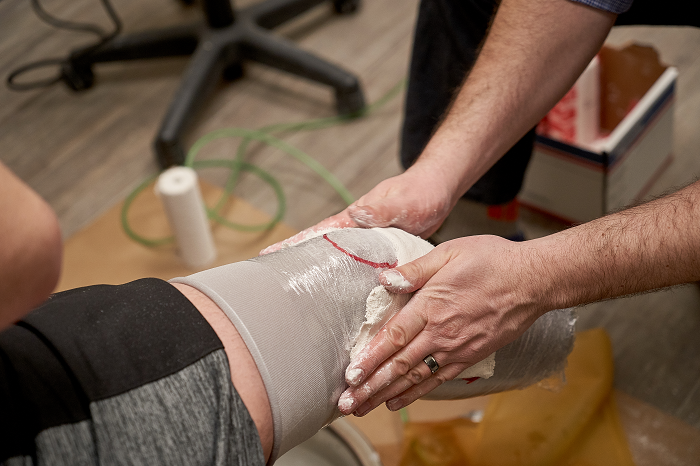 Diagnostic / Initial Prosthesis.
Once the mold has been modified, the diagnostic socket fabricated, and the rest of the prosthesis assembled, it is time for the initial fitting.  An assessment of the socket is done, and if necessary, adjustments are made so that it fits how it should. For lower extremity patients, the alignment of the prosthesisí components is established so that you can stand and walk comfortably and safely. For upper extremity patients, the prosthesis will be adjusted to enable you to control the terminal device (hand or hook). You will be educated on how to manage comfort within the socket.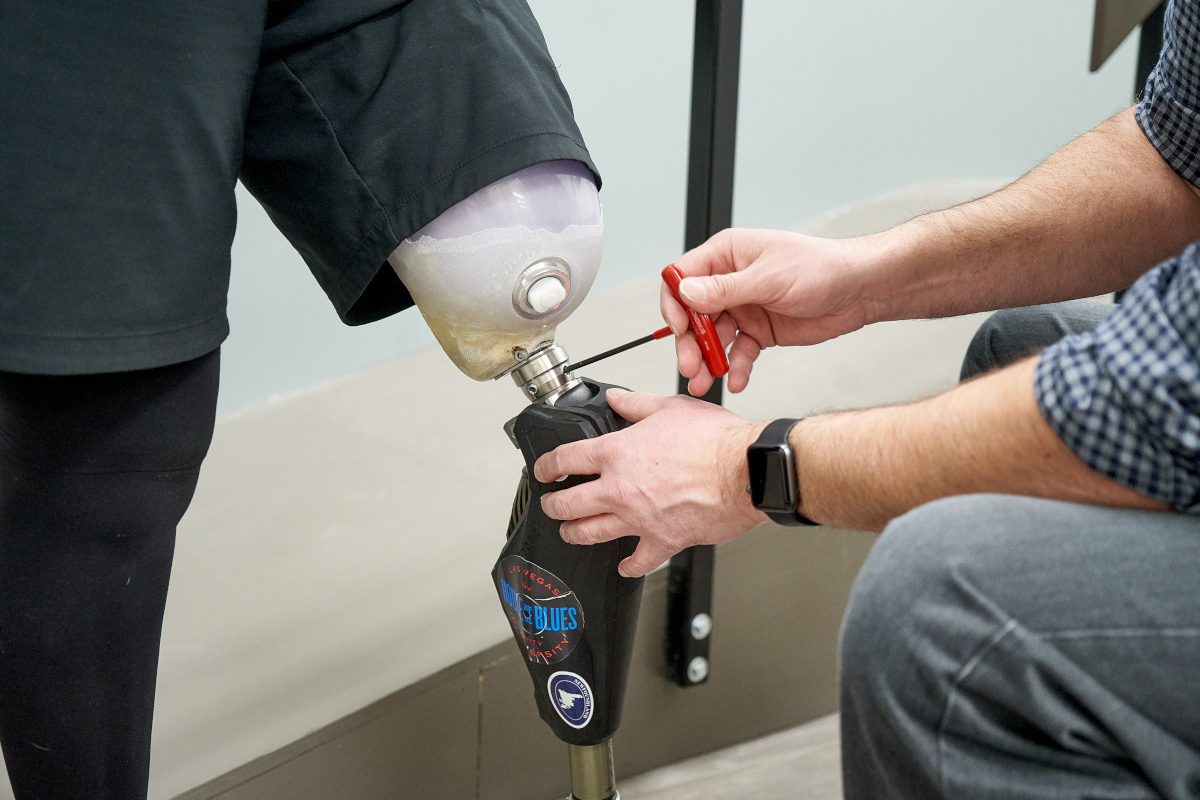 Trial Period.
For experienced amputees we would like you to use your new prosthesis for as little as a couple of weeks in order to make sure that no adjustments are needed before we progress to a definitive prosthesis.  If you are a new amputee and working with a rehab team the trial period continues through the time it takes to progress through therapy and learn how to properly use your prosthesis. Your limb can change rapidly over the course of a few months, and we may be required to adjust the prosthesis accordingly due to your change in condition; or several temporary sockets may need to be made if your limb changes drastically.  We will perform another outcome measure testing within the trial period to measure how you are progressing with your prosthesis.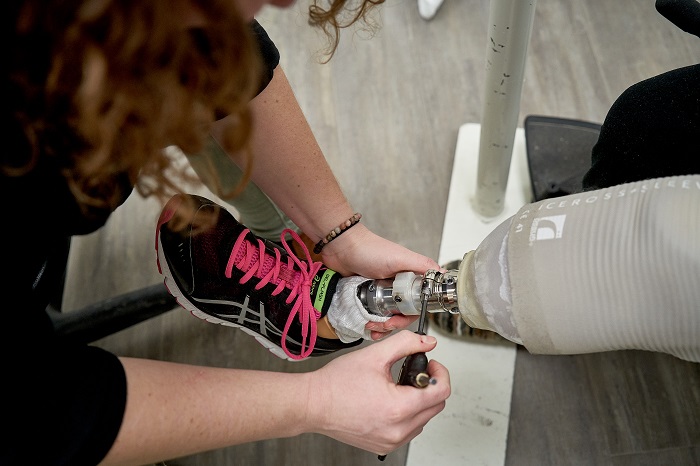 Definitive Prosthesis.
When we are satisfied with the function of the prosthesis, you are satisfied with the comfort of your prosthesis and your limb is no longer changing volume rapidly (for new amputees), we fabricate a cosmetically finished prosthesis. The definitive socket is manufactured out of fiberglass and carbon fibre for strength and durability. We discuss the cosmetic options available and let our patient's decide how they want their prosthesis to look.  The process to fabricate the definitive prosthesis takes approximately 1 week to complete. All manufacturing services are done in our clinic by highly trained technicians in order to ensure quality.
At this appointment we will ensure that any minor changes from the trial prosthesis were made correctly, and that you are happy with the comfort, function and cosmesis of the definitive prosthesis.  Another set of outcome measures are taken to track your progress with this prosthesis from beginning to end.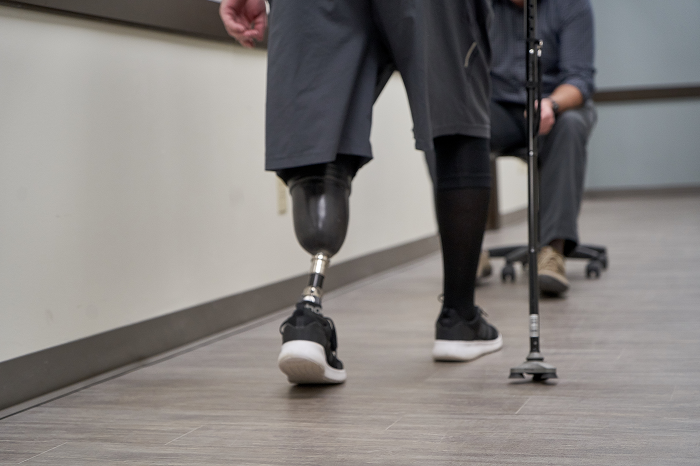 Follow up.
We schedule the first follow-up appointment about two weeks after you receive your definitive prosthesis. Should you have any issues, problems or questions, please do not hesitate to call us before the follow up appointment is scheduled. Often a minor adjustment can greatly improve your comfort and function. At the follow-up appointment, we monitor your progress and make any necessary changes. We suggest that further follow-up appointments be made every 6 months so that we can check your skin, wear on prosthetic components and provide supplies as needed as an ounce of prevention is worth a pound of cure.