Welcome to

Winnipeg Prosthetics & Orthotics

If you require an artificial limb (Prosthesis) or you've been told by your doctor that you need a device to control or enhance movement or reduce pain (Orthosis) then let us help you. We offer free consultations to discuss your needs and your goals.

We have been taking care of Manitobans' Prosthetic and Orthotic needs for more than 30 years. Our easily accessible clinic has ample free parking and is conveniently located in the heart of St. Boniface. Our professional friendly staff will ensure a patient first approach. Using the latest in technological advances, we will work with you to help you reach your goals and provide the most functional and comfortable device custom made specifically for your needs!
Please take the time to tour our website to find out more about us and our services.
Winnipeg Prosthetics and Orthotics is a team of professionals committed to providing on-going patient-centered care through informed clinical decisions to achieve patient satisfaction in a supportive environment.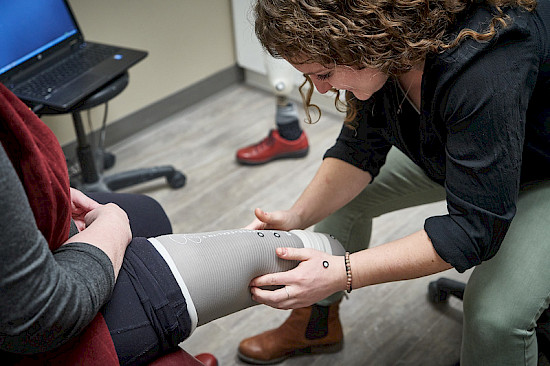 Sep 23 2019
Phantom Limb Pain – You are not alone
Phantom limb pain, after an amputation, is a common side effect. If you experience this, you are not alone. Approximately 70% of amputees encounter phantom limb pain in the first six months of thei...
read more
Aug 25 2019
A Team to Help You on Your Journey
There can be several different reasons for an amputation to happen to an individual. They vary from an accident and emergency surgery to a planned surgery because of poor blood circulation, diabete...
read more